Inspiration source for logo artwork. Satoru Iwata, the former President of Nintendo, was the host of Nintendo Directs, an online presentation that would focus on games releasing in the near future. Before he passed away, these "Directs" would happen every few months. He famously declared in every opening segment, "Now, it is time to bring all things Nintendo, (while making this hand motion) directly to you." This YouTube Channel name and logo honor his famous words and hand motion. The design of the hands hark back to the low polygonal models games consisted of back in the 1990's and early 2000's, the time in which I got into gaming as a whole. I've been a Nintendo fan just about my whole life. May he rest in peace.
Type and Iconic combined channel Logo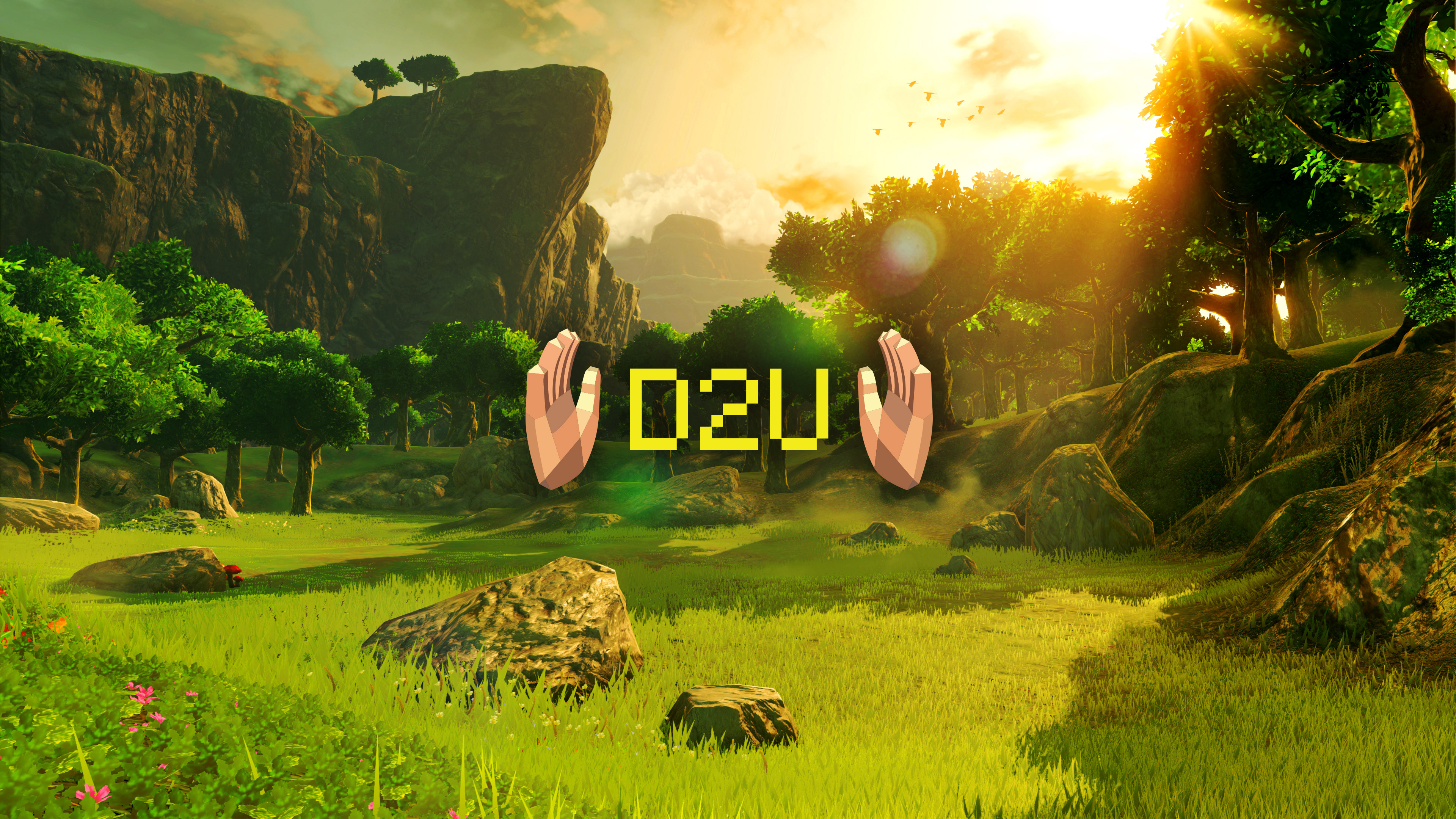 Channel background image/channel art. This was created by increasing the contrast and sharpness of a screenshot of The Legend of Zelda: Breath of the Wild, and overlaying my logo with a slight drop shadow. This is the banner image for the channel and for the accompanying twitter page @APrezioso_D2U. The channel is planned to start production before the end of 2017.