Design Process Poster Made from Code
Promotional poster for Montclair State University's Graphic Design Bachelor of Fine Arts program. The poster is entirely made out of code. See below for the code used to generate this poster.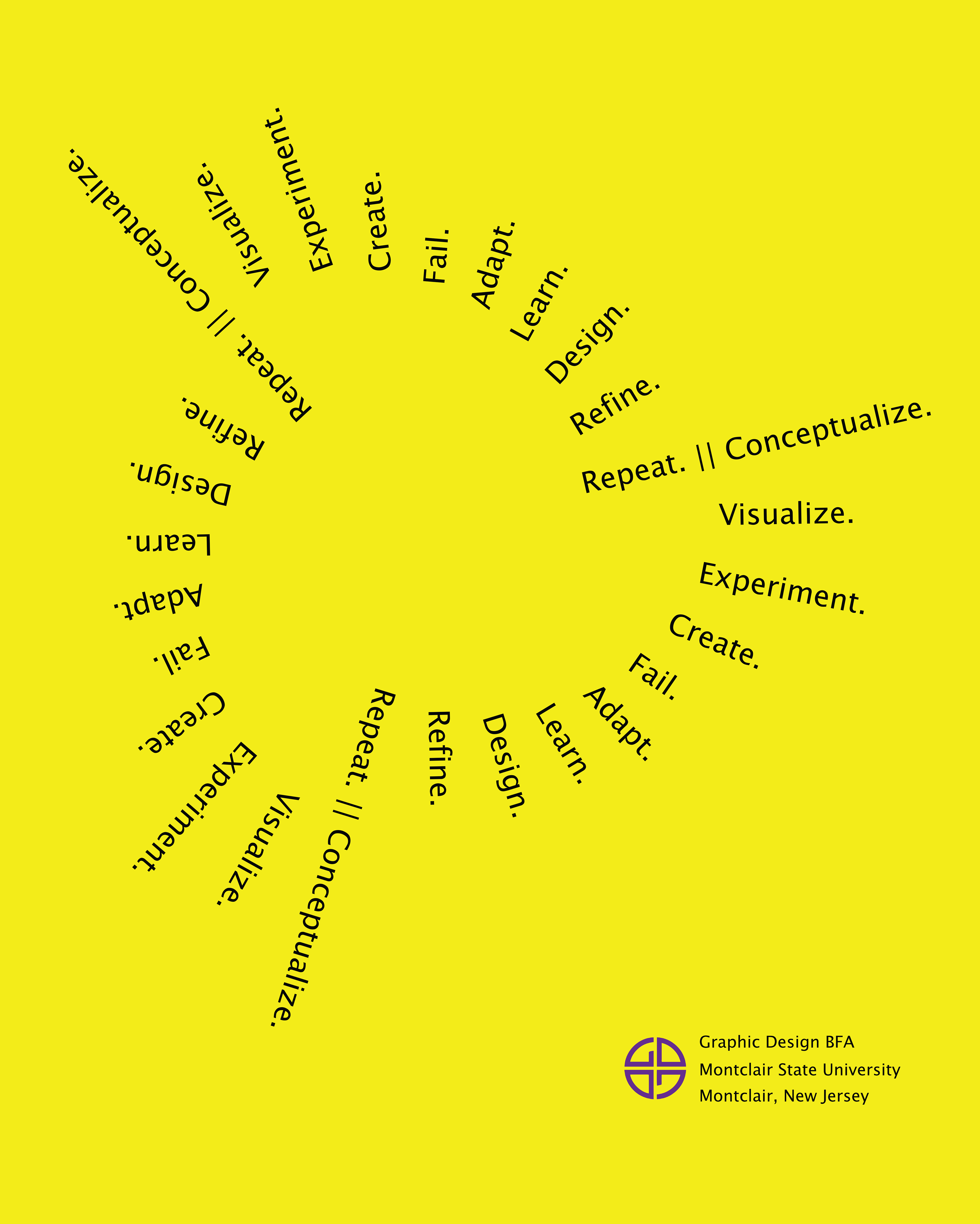 Conceptualize. Visualize. Experiment. Create. Fail. Adapt. Learn. Design. Refine. Repeat. This is my version of the Design Process. For graphic designers, and all artists alike, I feel this is a fitting interpretation. The process is in the shape of a wheel because it is never ending, and visualizes the last step of "Repeat"; but, the wheel is not perfectly round. The wheel creeps in at "Repeat," and jets back out at "Conceptualize". If this was a wheel of a car, it would be a bumpy ride. It acts as a representation that starting a brand new project and coming up with new, good concepts is the hardest part. As the project goes on, it gets a little easier every step afterwards, until it all starts again. Since this poster is for Montclair State University's Graphic Design BFA program, that required copy is in the bottom-right corner along with the GD program's logo, coated in a contrasting purple when compared to the background.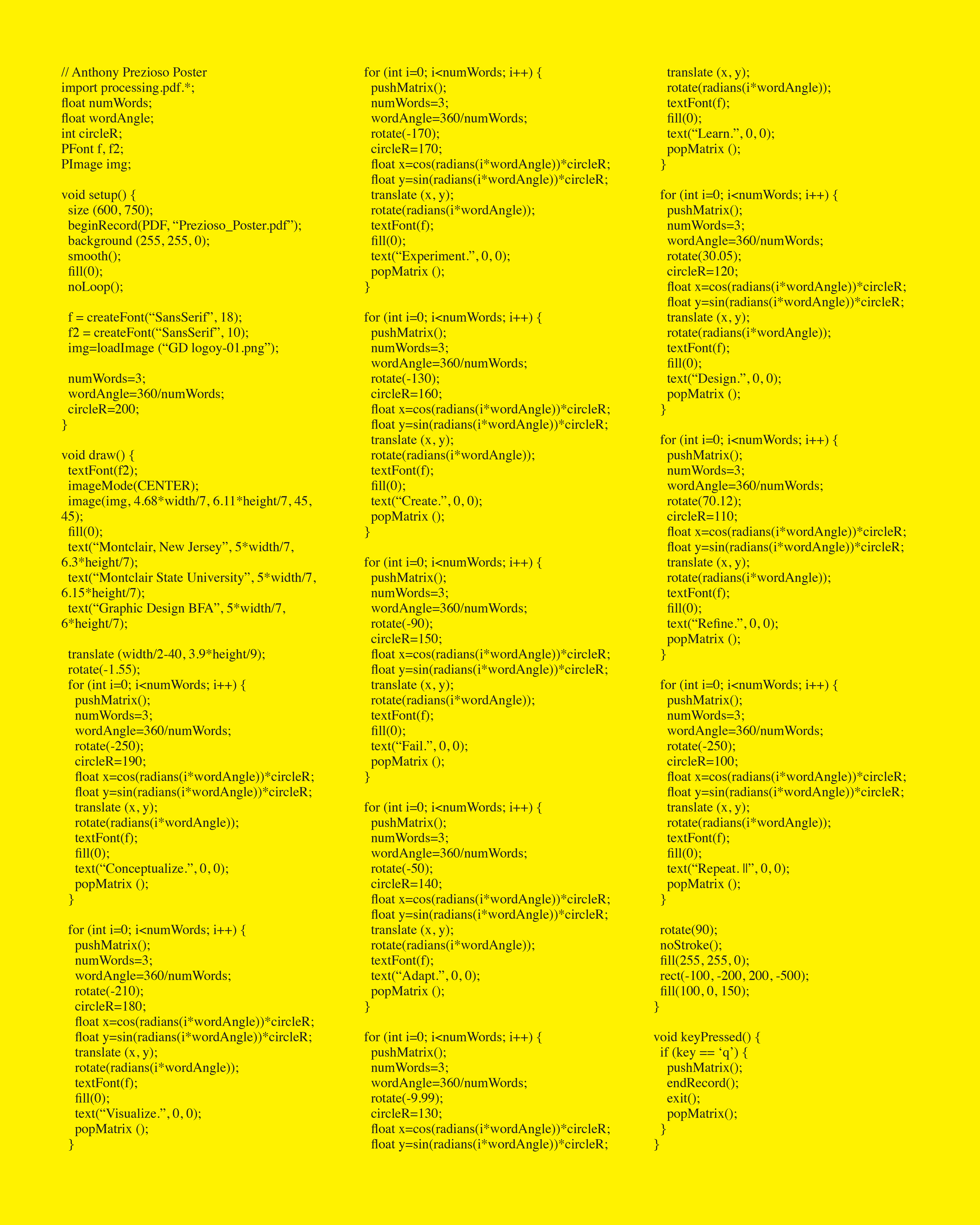 A lot of code for just one poster, huh? I'll say.